Thanks to Taranis' excellent tutelage....I have now been able to create a cool cover for Battlestar Galactica: Reciprocity, that goes beyond simple photomanipulation.
The meshes on this pic were created by David Kerin at 3DGladiators.
The Viper striping, thruster fire, logos, and ship shadings were done by yours truly.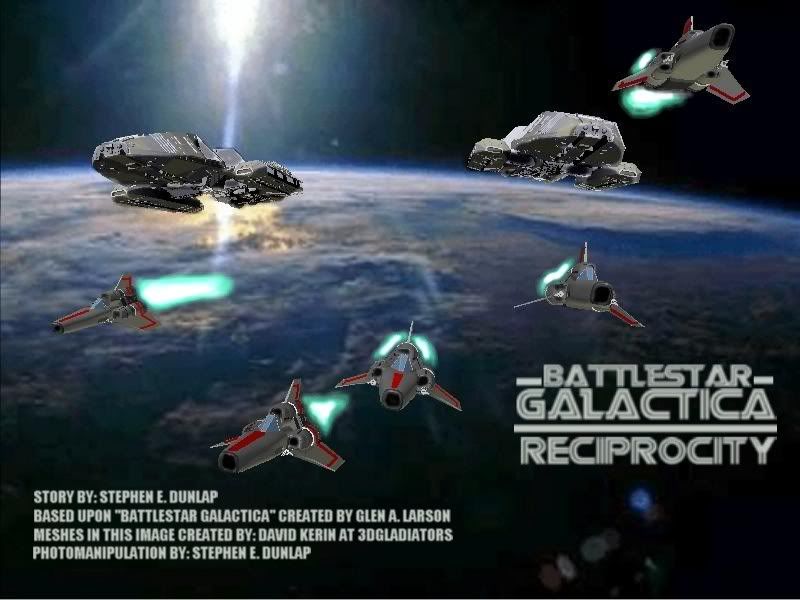 I hope you enjoy this. Thank you, Taranis, for your guidance.
Respectfully,
Martok2112